Life Cycle of Vintage Dress Fashion Being
Now it is a time for everything to recover. People around the world are escaping from the devastating effect of COVID-19, making all efforts and using all energy to stretch towards a sunny day.
The Story behind Vintage Dress
The charm of vintage dress lies in. You can feel the soft and slow trickle of time river. From the present, it corresponds to the one made between 1920 and 1990. During that time, of course, there were all kinds of changes and incidents in the world.The characteristics and background of that era are also reflected in the vintage dress.This time I would like to introduce some characteristics of each age group.
Very Previous Vintage Dress
At this time, the style of Europe was renewed. Take off your corset! Increase the exposure of the limbs with a slim knee-length
vintage dress
,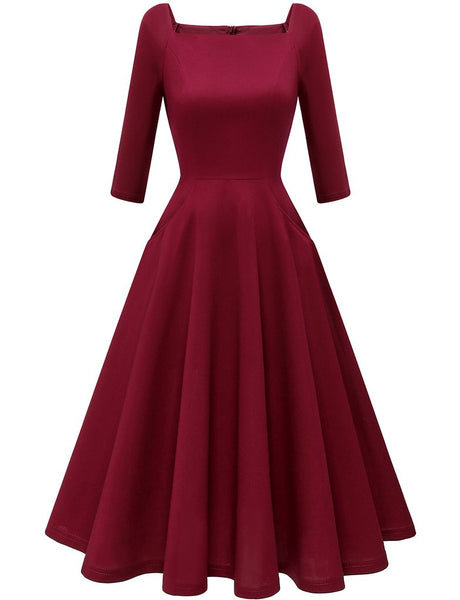 Cocktail Dress with Pockets Aline Half Sleeve Square Neckline Cheap Party Dresses GDQC034
Typical 1950s Retro Vintage Dress
Next is 1950s vintage dresses that many people are fascinated with. When the wounds of World War II, which lasted from 1939 to 1945, were healed. Fashion became glamorous again. Paris became the centre of fashion in the world. When
Christian Dior
announced a new look in 1972, it became a global epidemic.
The style that squeezes the waist and gives the flowy dress a volume is back.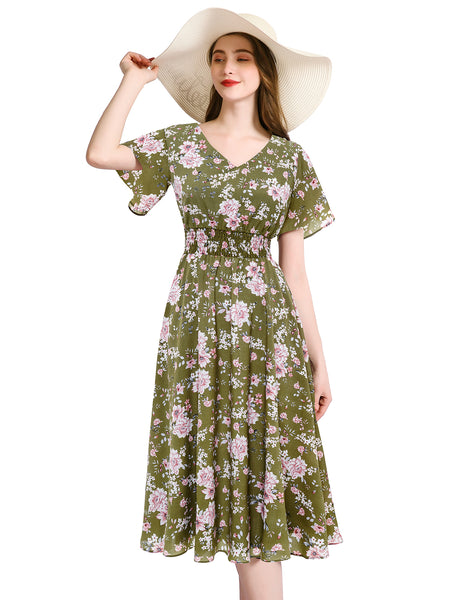 Bohemian Fashion A-line Midi Floral Print Flowy Chiffon Dress GDQC027
Come to 1960s Vintage Dress
Then the centre moved to England in 1960s. It was the era of the famous Swingin Sixties. A compact and mechanical line is the typical characteristic of this age.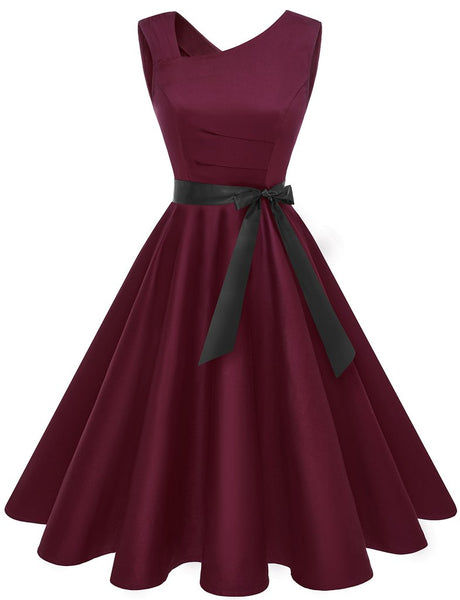 Burgundy Vintage Dresses Aline Retro Style Cute Party Dress Daily Causal Dresses GDQC041
More Modern Vintage Dress from 1970s
In the 1970s, fashion became more diverse. Women costume inspired by hippies and ethnic style. The full-length bohemia style dress with Victorian pleats and lace is fashionable.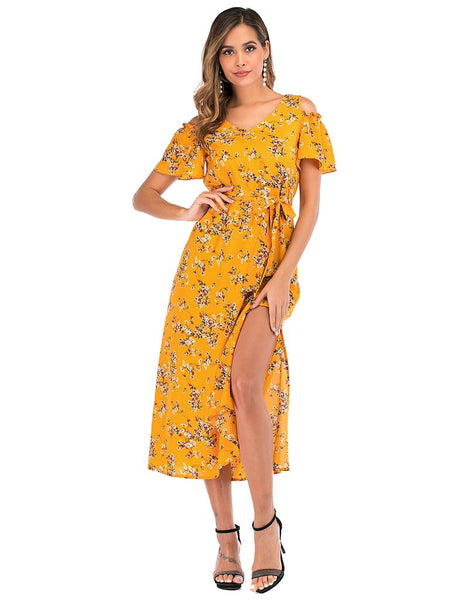 Summer Midi Dresses Sun Beach Floral Chiffon Dresses Aline Flowy Cheap Boho Dress GDQC043
New Trend in 1980s
The world's floating bubble era, 1980s.The enthusiasm of the designer is incorporated into every piece of work, design & pattern & material. The clothes made in that era are still beautiful. Even now, it is still charmful and attractive. Because it is this kind of clothes, I think it is appropriate to call it "retro".