1920s Vintage Fashion
1920s Vintage Fashion
Vintage fashion from the 1920s is on the rise more than ever. Today I present a little topic with some tips to allow you to adopt this look or its inspirations in a simple and easy way by adapting parts of your wardrobe. You can also opt for vintage pieces that you will hunt for in consignment stores or thrift stores. Small return on this current of fashion which did not exceed anything.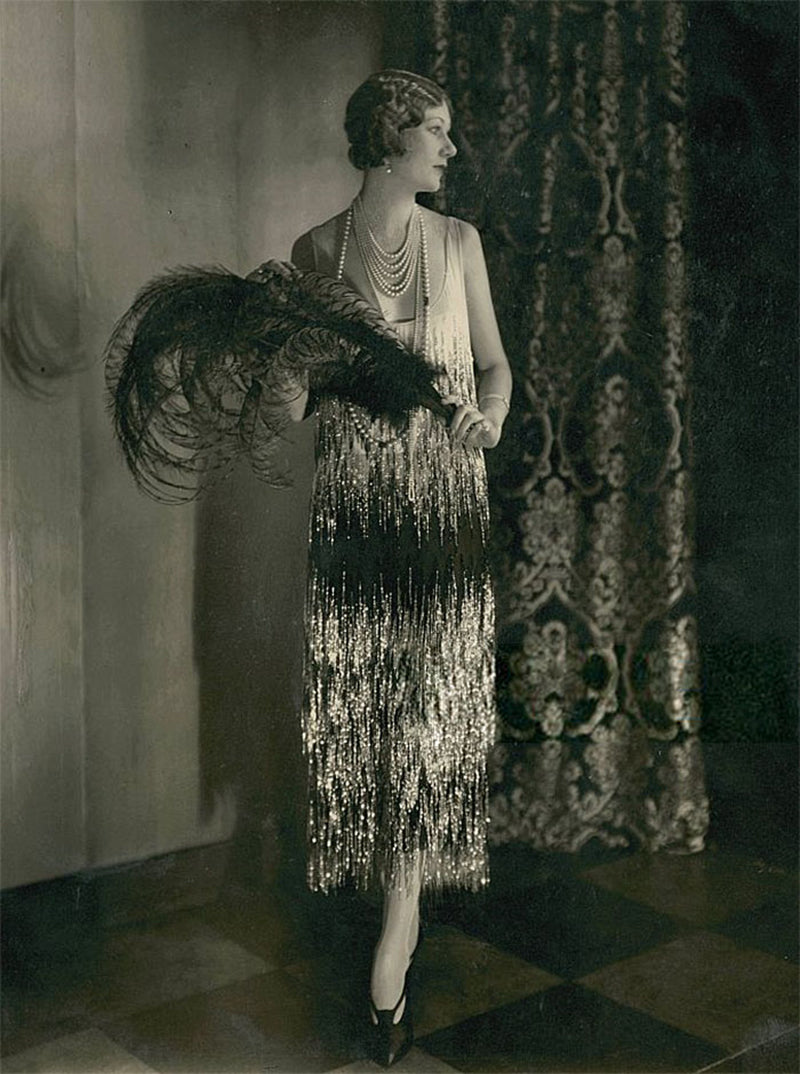 The 20s is the fashion for hi-hat.
Charleston dance is significant of this movement. But what pieces do we find in this period? With the designer who marked this era, Coco Chanel, we find clothes with straight cuts, dresses are short and the legs are bare as are the shoulders. It is also the explosion of beachwear, it is their appearance and in their time it is a revolution! A wind of freedom blows on this eposque, it is the emancipation of women, the heyday. It was the pinnacle of the so-called boyish style, it was very sexy at the time to wear this style and fashionable women all adopted it. We wear short hair and we open our necks for a truly glamorous hairstyle. Women wear the straight dress, the jumpsuit or for some the straight pants with pearl necklace in multi-strand necklace.
Hairstyles and accessories from the 20s
It is as we have seen the boyish style which has the wind in its sails and which is essential in the wardrobes. The short haircuts with mainly the square and the hair a little wavy as in the film Gatsby the magnificent or as on these stereotypes. We wear the headband with feathers or rhinestones for the evening. For make-up the eyes will be smoky and the pale face that we powder. The spirit of the 20s is very sophisticated, you will need high standards and minimalism to adopt this style which is also very sophisticated and includes a number of noble materials such as shagreen jewelry or rhinestone hair accessories. The eyebrows are high and drawn in black. The mouth should be very red. You can also adopt the famous bell hat on your short square, it is typical of this period.